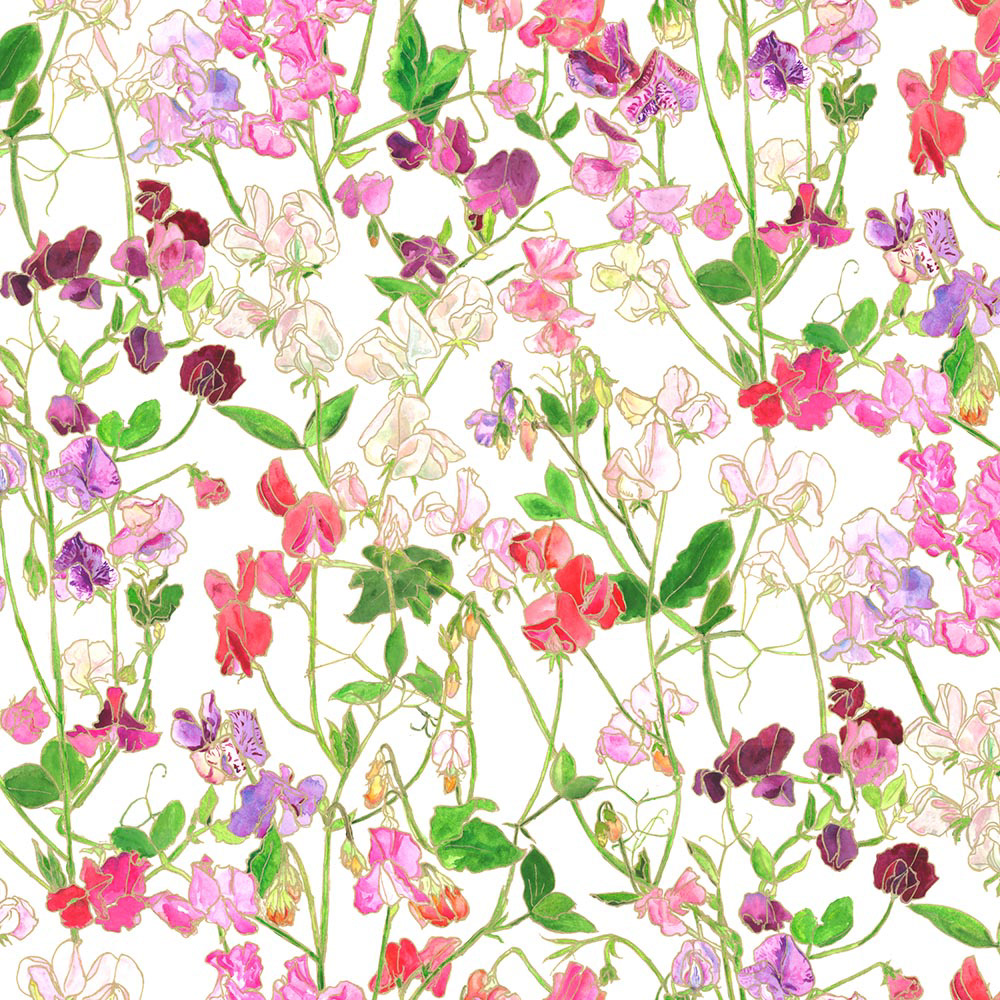 After trying many years, I finally succeeded in cultivating sweet peas. Well, actually I didn't. My husband bought me three plants when he saw how devastated I was when all my hand sown sweet pea plants had died. Springtime here can be tricky due to the temperature variations, the frost is usually ok - it is the sudden shift to mid 20°C + intense sun that kills my seedlings.
Anyhow, the flowers are pretty and have a lovely fragrance. When looking at this pattern I can almost feel it.
PS) can you find the albino spider?