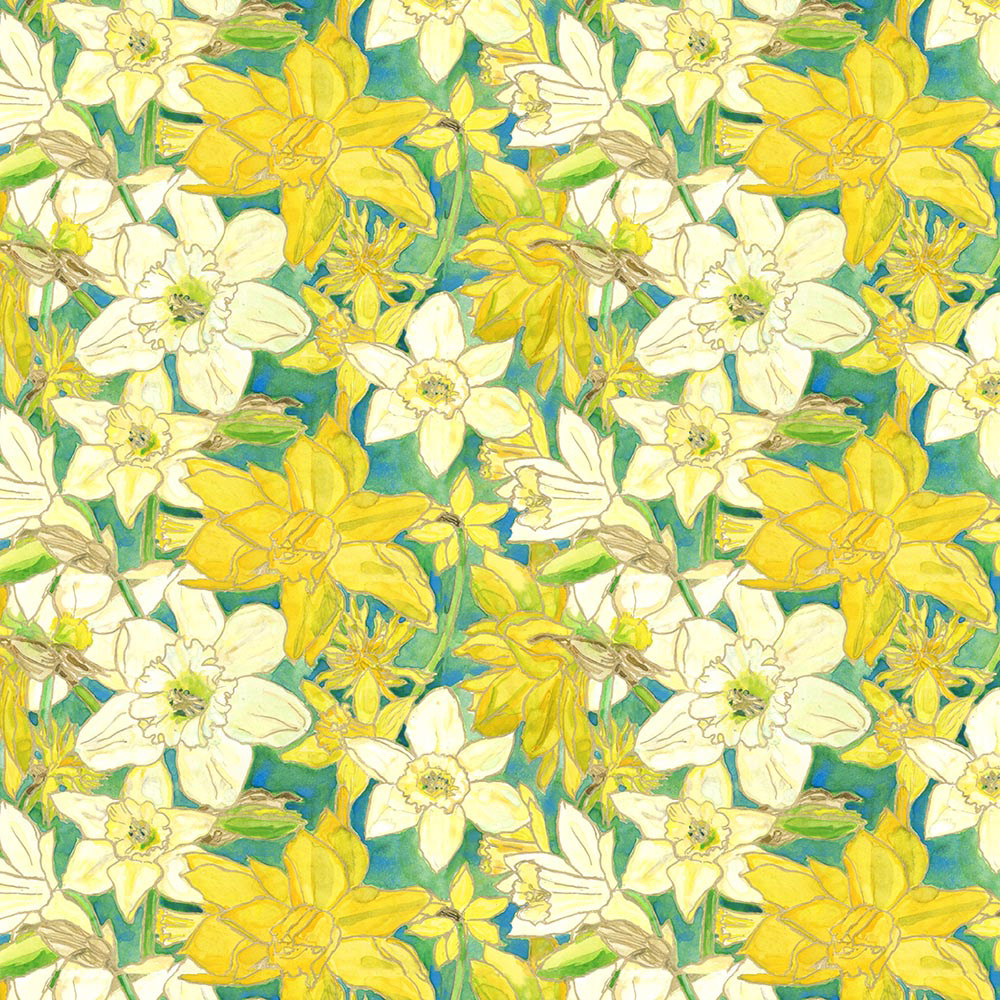 I have never particularly liked yellow flowers although I have nothing against the color per se. In general  I prefer all colors to no colors. Some stray yellow daffodils have found there way into my garden, some are remainders from Alice's days (Alice was the previous guardian of this piece of land, we never met but I get to enjoy her efforts).
Anyways, I was late to a good friend's birthday celebration and had no time to buy flowers, so I decided to harvest flowers from the garden. Up close, holding the daffodils in my hands, I realized their beauty - delicate, silky, bright yellows and creamy whites. 
I hope you can see that too!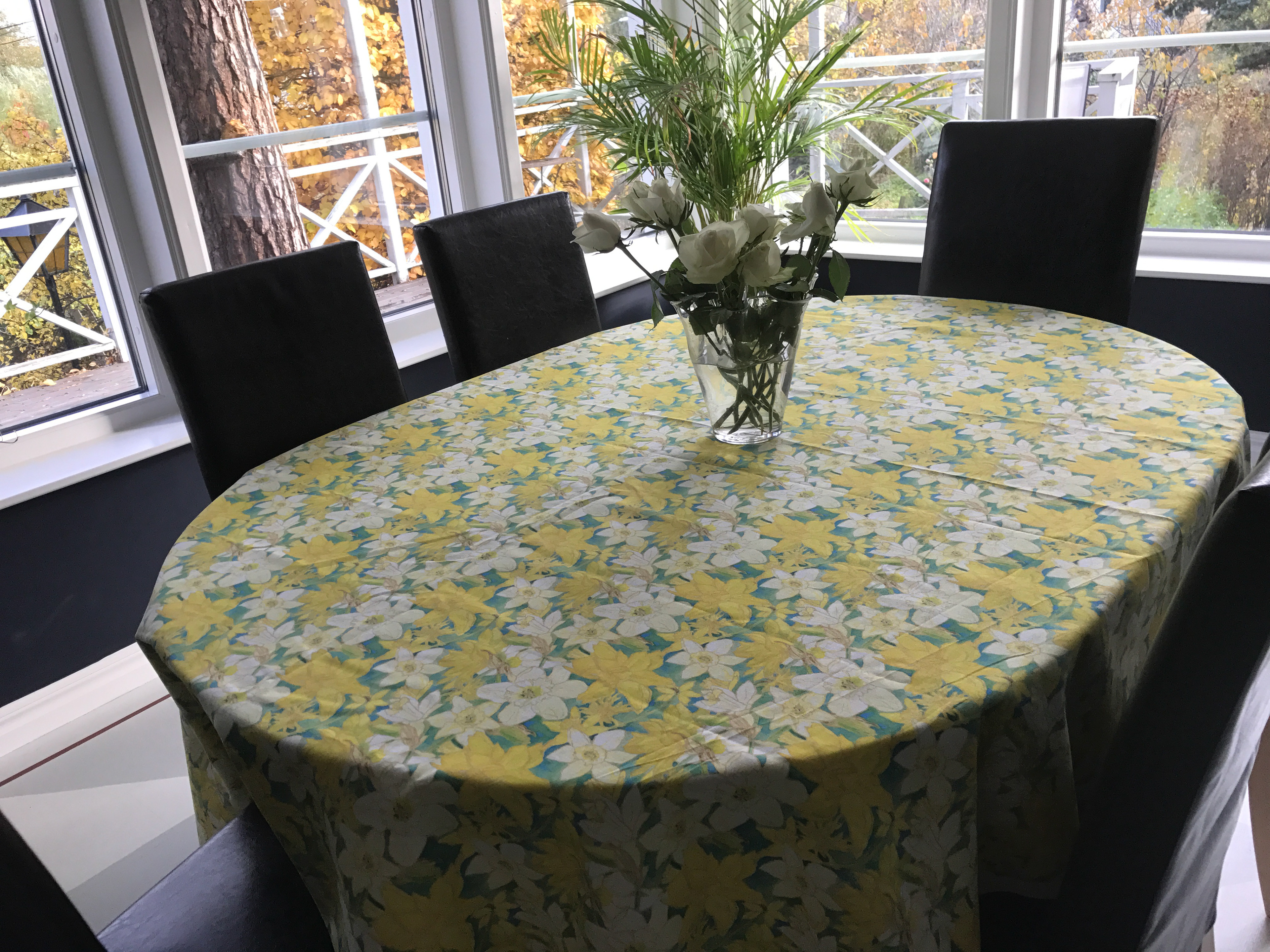 Table cloth with daffodil print.