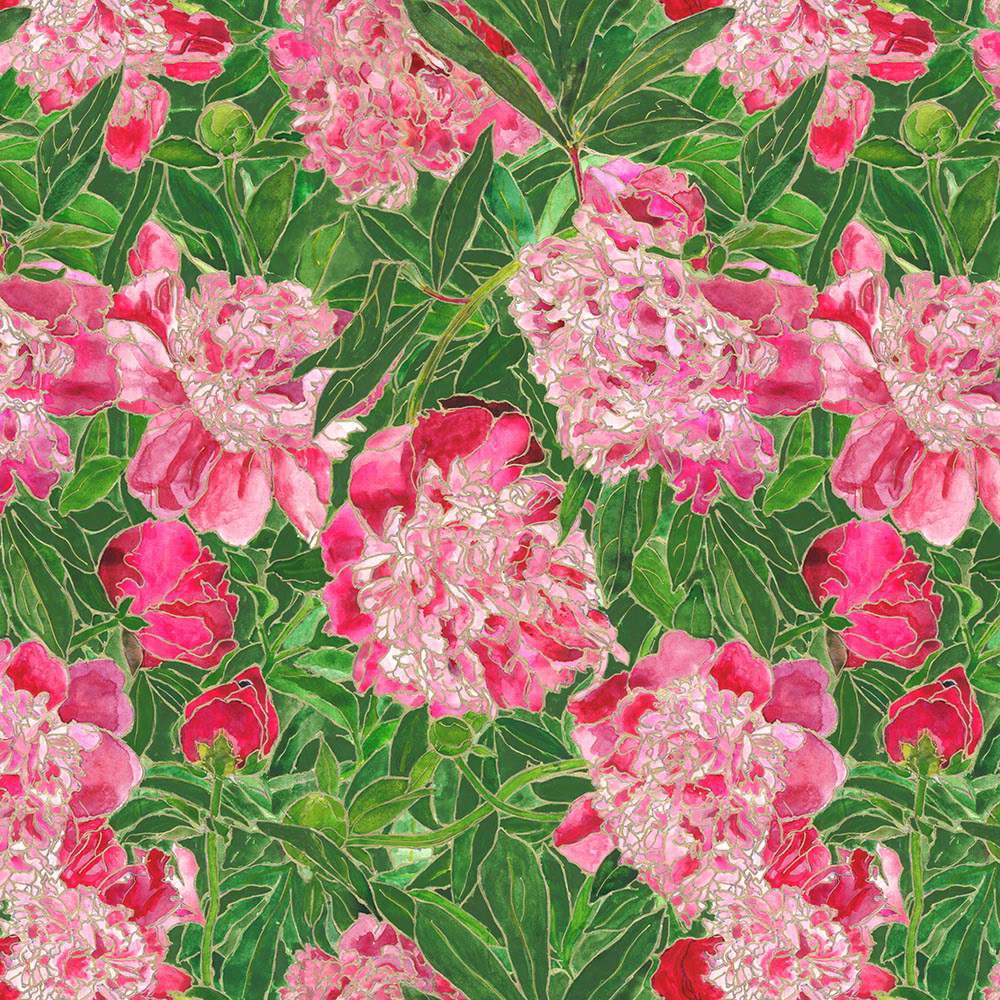 I had planned to make a strict pattern with white peonies but I couldn't help myself when these pink peonies were in bloom.
Peonies are a pain to draw & paint due to the mass of petals and the globular shape. Yet I find myself painting peonies again & again. The colors & the shape of not just the flowers, but also the buds and the leaves, is somehow out of this world. I can remember the first time I saw peonies in the distance, how I was struck by their beauty even though I was a young child.
And now I have this garden that is full of peonies - neon pink, lemon curd white and red as blood, as well as the free-growing Chinese bush peonies with plate-sized flowers, pink or white with purple center and golden yellow pistils & stamens and strong rose scent.
I feel blessed.